We can do hard things.
20/02/22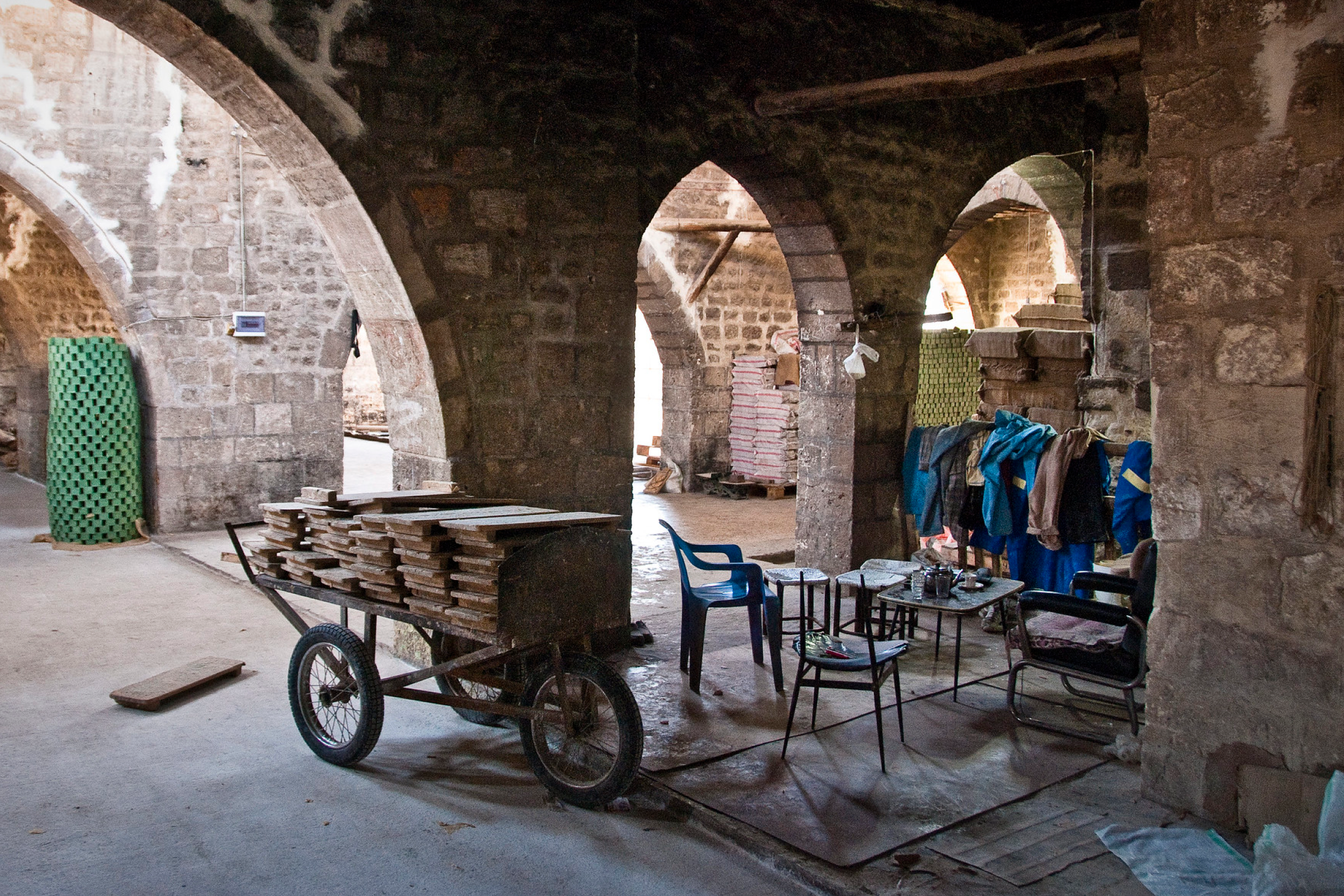 Alepp's main criteria for success is our impact. It is not just the money that we donate, but also the positive effect we can have in every business decision we make. Every dollar we spend has the potential to do good, and we work hard to make this happen.

Where we source our soap from is important to us, and our supply chain is one area where we set our goals *really* high. We are really passionate about supporting the traditional soap industry within Syria, which has been torn apart by the war that has ravaged the region for decades. Factories have been destroyed, critical soap making equipment and technical information has been lost and most of the soap makers themselves have fled to set up in Turkey and around the world.

In 2019, it was reported that "though the war rages on in parts of Syria, government forces have mostly regained control of Aleppo, and the city is slowly coming back to life—and going back to work." source

So we set ourselves the challenge to buy directly from the few soap makers left in Afrin, from the Aleppo region of Syria. Because many traditional soap makers fled across the border and set up in Turkey, it is much easier import the soaps from there. But we thought it was important to support the businesses who remained in Syria, so we spent 18 months negotiating to get the best soaps directly from local suppliers. This was a difficult task because Syrian life is still incredibly tough because of the political situation. In terms of business, it means transportation is difficult, communication is patchy, and a stable supply from Syria is never guaranteed.

Mohamad, our Syrian contact in Istanbul, was really supportive and was equally passionate about getting the soap from the region he fled as a refugee in 2020. He was very patient with all my questions about the soap, the factory, the workers, the ingredients, the environment, conditions! We managed to arrange a number of shipments and everything was going swimmingly.

Then we hit a problem. We were basking in the glow of almost selling out of our first shipment from Syria. The ASRC pop-up shop was wildly successful and the launch of the website meant that our supplies were running low. The next shipment had been delayed but this was not unusual given the COVID-related impacts on global supply chains. But then I received a message from Mohamad:


Our supplier was arrested by the government for his political views and the factory closed. This was really sad news on many fronts, particularly for the safety of the owner and the fact that all the workers were out of work. We may still be able to get our order through if the factory re-opens but we don't know when.

We always knew this was a possibility but we didn't think it would happen so soon and so dramatically. Luckily we had a back-up plan which meant after a months delay, we have a temporary supplier in Turkey and a shipment has arrived. It's not what we were hoping for but we will still have a beautiful, high quality soap to bring to you.

It's been a hard lesson. It may be that we set our goals too high, and importing from Syria is too hard and we can't do it this way. But we will keep trying and praying that the factory owner is released from prison and can continue his soap making in Afrin.

Until then we will regroup, readjust our expectations and power on!  Because in the words of my favourite author - we can do hard things.
main image: Stijn Nieuwendijk